Welcome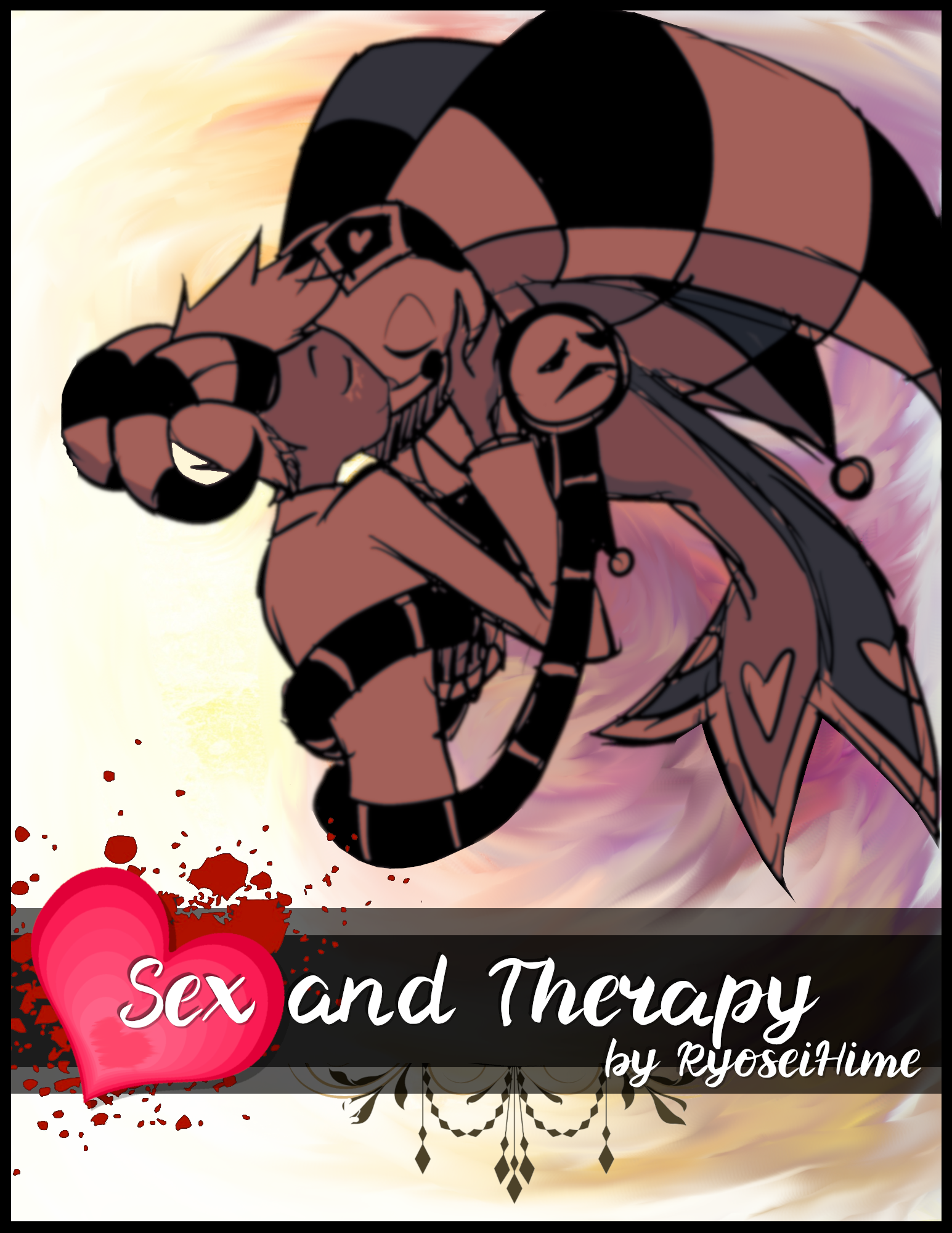 Welcome! This is where I keep all content related to my OC x Robo Fizz fanfic, Sex and Therapy. You can find the story, art, memes, and anything else featuring Concord and his Fizz. I just wanted a neat and organized place to store it all.
So, join Concord, an imp therapist, & his second hand Fizzarolli personal companion as they navigate their new relationship, individual traumas, and shifting power dynamics.
Genres: Romance, Drama, and Action. The story is currently at around 90+k words. Please, be aware that it features sensitive subject matter and make sure you read the content warnings.
If you enjoy the story, feel free to leave a comment or kudos on AO3!
Updates
July 10, 2022 - Added new art!
July 8, 2022 - Added meme and posted Chapter 9 of the epilogue to AO3.
June 23, 2022 - One shot "Fireworks" added to AO3.
June 19, 2022 - Added link to my ko-fi where you can find exclusive content on the fanfic page.
June 9, 2022 - One shot "Good Morning" added to AO3.
June 5, 2022 - Chapter 8 of the Epilogue uploaded to AO3 and a new piece of art added to the art section.
May 19, 2022 - Chapter 7 of The Epilogue uploaded to AO3.
May 18, 2022 - Bits of trivia have been added to the trivia page.
May 08, 2022 - Added Concord's drawing reference page.
May 05, 2022 - Site Launch. There's still some things to update, but I'm yeeting it out there anyways.